HR solutions for optimum efficiency
We attract, manage and offer the talent you need to get the world moving. With our integral HR solutions, your company will become more dynamic, flexible and profitable. We'll give your teams and processes the boost they need. Together we will lead the change your organisation is looking for.
We're the HR company you need for your business
We share your challenges. We delve deep into your company to help you roll out its full potential. We will be your partner, placing our outstanding track record, experience and innovation at your disposal in a full range of personalised HR services. We have offices throughout Spain, enabling us to deliver our extensive expertise in all aspects of human resources.
Find the professional profiles that are best suited to your company; the talent that will enable your business to grow. Skilled technicians, middle managers, IT profiles…We will accompany you every step of the way, designing personalised selection processes in line with your company and its needs.
Getting the world moving means being up-to-date with all the latest tools and innovations. We manage and deliver training and courses for businesses. Update your employees' skills and know-how.
Place your trust in our expert HR consultancy services and get the most out of your human capital: their skills, drive, motivation and talent…
Flexible, fast and efficient management for your human resources. We handle an extensive worker database classed by cities and provinces. Our temporary employment solutions are there whenever you may need them.
We provide outsourcing solutions for all kinds of companies. We have the team you need to boost your productivity.
Occupational health and safety, legal services and everything your company needs. We are your legal and HR departments. We specialise in you.
We handle employment for persons with functional diversity or at risk of social exclusion, selecting highly skilled staff. Everyone can contribute to getting the world moving; it's a matter of motivation. And that's something we know all about.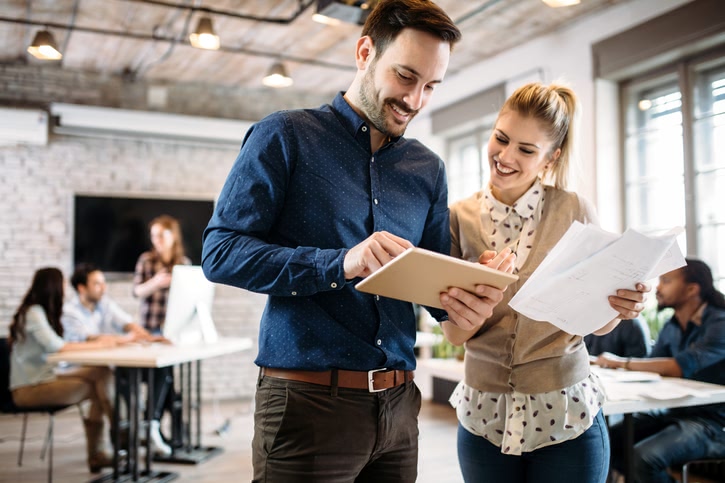 HR solutions for YOUR company
It's all about people. Talent. Finding what drives us so that together we can contribute to getting the world moving. The HR consultancy services we offer will help you to effectively organise your workers, boosting their productivity and performance levels.
Our experts in outsourcing and process externalisation are on hand to deliver the best solutions, enabling you to get that newly commissioned and seemingly impossible project off the ground.
We offer integral or personalised labour and legal services. When you hire Nortempo, you'll benefit from our long-standing expertise and know-how. And most importantly, a team of highly motivated professionals that are committed to you, your values and your determination to change the world.
But we offer much more than this: we also organise, develop and deliver all the training plans and courses your company needs. We will update your employees' skills, providing them with the know-how they need to compete successfully in the digital age.
Training for companies, outsourcing and temporary employment
We provide integral HR consultancy services, obtaining results that are the proven key to success in these times of change. We are eager to continue sharing your dreams, just as we have for more than 25 years.
Training enables businesses to implement ongoing improvements. Skilled, dynamic employees, middle and senior managers that are up-to-date with the latest innovations will be more competitive on the labour market.
Production and work dynamics change constantly. And our aim is to be your partner in adapting to these changes. We can optimise your processes, boosting your elasticity and contributing added value with technology and teams.
You will also have access to an excellent temporary employment agency that will provide you with the best workers, thanks to guaranteed selection processes. Nortempo and the companies that make up our group offer you this full range of services, tailored to your needs.